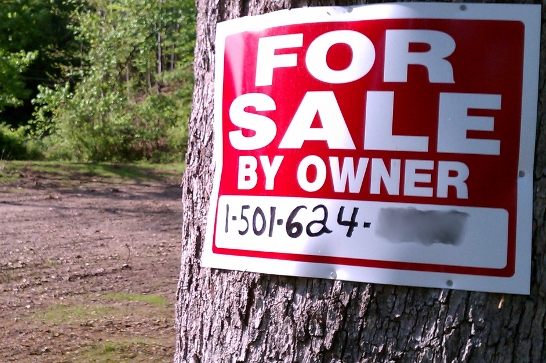 Old Houses
I believe in the value of old houses.
I live in an old house, in a town filled with old houses.
Their value is not in a superior ability to repel the weather, resist termites, or retain heat.  (My utility bills and leaky roof prove otherwise!)  An old house is a physical link to the past.  In a way, choosing to live in an old house connects me to those who came before, as well as those who will come after I've gone. I am not simply preserving a physical structure, I am continuing the practice of making a life in this place.  Seen this way, an old house takes on a meaning over time that far exceeds its function.
But what happens when a house loses its functionality?  At some point as it dilapidates, the thing ceases to be a house and instead becomes simply an enormous pile of trash (even if managing somehow to hold the shape of its former self).  The economic reality of that state is simple: it's a lot easier to sell an empty lot than it is to sell a dump.  So out come the bulldozers and away go the remains of the house, carrying with them the meaning it had gained over time.
Solving this problem is the role of the artist.
Art
In our work, most of us are craftsmen.  The craftsman is concerned primarily with utility.  He exercises his craft with care so his creation will serve a useful function.  This is the builder who constructs a weather-proof house.
Critiquing the work of a craftsman is a relatively easy thing.  The creation works, or it doesn't.  We like it, or we don't.  We can take or leave the work of the craftsman.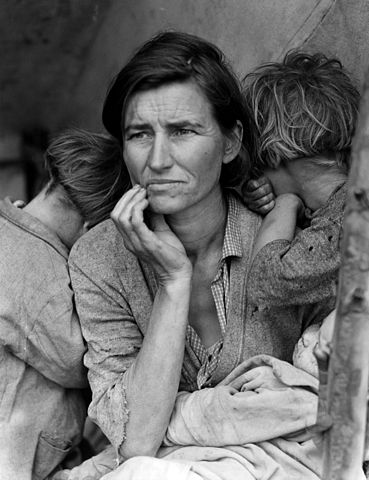 The artist, on the other hand, is concerned primarily with meaning.  She exercises her craft with care so her creation will convey a truth whose meaning transcends function.  This is the photographer who captures an image that strikes a universal cord.
Art is about truth and values and beauty.  It shows us what is good and speaks to what is wrong with the world.  At its best, art tells us something about the very meaning of life.  This makes the artist a sort of prophet.
It is no easy thing to critique the work of a prophet.  Their work is not something we can simply take or leave.  One is expected to breathe an "amen", or else be willing to cast the first stone.
A Dilemma
I began this blog for a very utilitarian purpose – I wanted, through practice, to learn how to write.  If along the way I proved to be a "thought leader" on some topic, so much the better!  The point was to do stuff that would lead to more work.  At times I might reveal something personal but it was always measured.  It was never my intention to bare all.
A few months after I began posting, I signed up for a book review program with the publisher Thomas Nelson.  I would receive free books in exchange for posting an honest review.
I selected a business book for my first review.  It was a straight-forward, "how-to" type of book.  The assignment was simple – evaluate whether the author effectively communicated his message.  Was the writing clear? Was it effective? Did I find the content helpful? In essence, I reviewed the author's craftsmanship.
For my second book I chose a memoir by Ian Cron.  A reviewer had compared the book to another I enjoyed.  I thought I might find it useful to my work.  I failed to think through the implications of my agreement.  I had not committed to reviewing the book merely on the basis of my expectations of its usefulness.  I am on the hook to review the book for what it actually is.  It is not sufficient to limit my review to the author's craftsmanship if in truth he is an artist.  To review the book with honesty, I must voice an opinion of his art.
A Book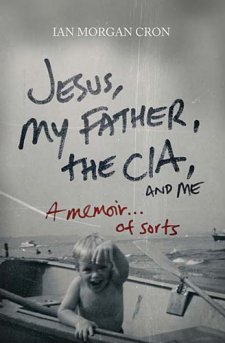 Ian Cron's Jesus, My Father, The CIA, and Me: A Memoir…of Sorts is quite a story.
It is the story of a son longing to know he is loved by his father.  It's a story about alcoholism and deceit, and the uncertainty of what is real.  It's about failure and injustice and the pain of discovering you are both victim and perpetrator.  And finally, it's a story about Jesus and what it means to find yourself in relation to him.
Because stories are full of symbols, it would be easy to misunderstand the presence of Jesus in this story as simply that.  After all, Jesus has been seen over the centuries more as the figure head of a particular religion than as a person.  But that is not how Ian presents him.  In Ian's memoir Jesus is a character just as real, more real perhaps, than any of the other characters.
What role does Jesus play in the story? This is perhaps the most important question in life.  In providing an answer, Ian's words become art.
Jesus does not play a supporting role.  He does not come to the aid of a good hero.  He is the hero.  He comes to ransom the guilty.  He comes to the thief, the adulterer, the murderer; and to their cowardly children; the glutton, the masturbater, the gossip.  He comes to purchase the worthless as one who can restore.
One theologian describes it this way.  "The essence of other religions is advice; Christianity is essentially news.  Other religions say, 'This is what you have to do in order to connect to God forever; this is how you have to live in order to earn your way to God.'  But [Christianity] says, 'This is what has been done in history.  This is how Jesus lived and died to earn the way to God for you.'"
With this news we are also given a meal.  Dining with family and friends is a subtle reminder that we belong to one another.  But in this meal Jesus is not subtle.  Seated at a dinner table on the eve of his death, Jesus used bread and wine to tell his friends that his body would be broken and his blood spilled for them.  To participate in this meal is to be assured that the news is truly for us, that Jesus is the hero of our story.  Or as one poet puts it:
"I stand in a line and shuffle forward
Before me a saint
Behind me another coming
We kneel at a table
We strip off our rags
Naked, we wrestle ourselves down
To still and quiet
And take hold of the broken loaf
And water our roots with sanguine wine
I rise and look behind me
A chain of saints stretches unbroken
Back to the beginning
Before me they vanish into the light
Linked by blood and flesh
Undying, eternal, a memorial
Settled 'til time and memory
No longer have need
Of our withering rites"
In his memoir, Ian Cron takes his place in this line.
My Review
So, in the end, which is it to be; "amen" or the stones?
For me it is as simple as this:
In this story I found myself.  Hungry for bread.  Thirsty for wine.
And to that I say, "Amen, and amen."
Disclosure of Material Connection: I received this book free from the publisher through the BookSneeze®.com <http://BookSneeze®.com> book review bloggers program. I was not required to write a positive review. The opinions I have expressed are my own. I am disclosing this in accordance with the Federal Trade Commission's 16 CFR, Part 255 <http://www.access.gpo.gov/nara/cfr/waisidx_03/16cfr255_03.html> : "Guides Concerning the Use of Endorsements and Testimonials in Advertising."